COCO LOCO provides the ultimate in Beach Party entertainment. Complete with hula hoop and limbo competitions this band is all about audience participation!  From a quiet cocktail reception to a wild beach bash, their seemingly unending song list can cover it all. Your guests will dance, they'll sing, they'll twist and they'll shout. This is definitely a party you won't want to miss!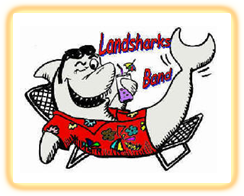 The only show in town, this popular Jimmy Buffet style band will instantly transport your guests to Key West.  This 8-piece act is truly an experience, as the "Landsharks" perform countless carefree tunes, which will land-lock your audience for the evening.  The Landsharks are the only band in the country officially sanctioned by Jimmy Buffet himself.  In fact, Jimmy Buffet has appeared on stage with The Landsharks numerous times at his own restaurant, "Margaritaville", at Universal's CityWalk in Orlando, Florida.  Other performances at Disney World, Universal Studios, Pleasure Island, and Sloppy Joe's in Key West have created fantastic memories for people of all ages.  Plenty of audience participation with blow-up guitars and beach balls will have your guests "wasting away again…"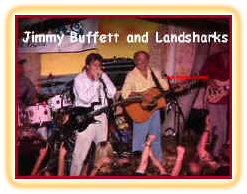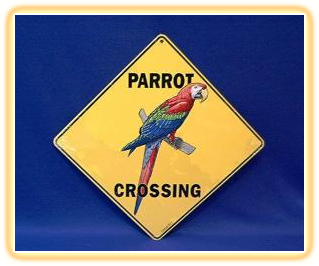 Bring the laid back sounds of Key West to your event with the care-free songs of Jimmy Buffet and other tropical concoctions featuring the Margarita Boys.  This talented trio of performers will bring a tropical wave of musical selections that will serve as a pleasant backdrop to your event.  Sing a long with the band as they play many Jimmy Buffet favorites including Cheeseburger in Paradise, Changes in Latitudes, and of course, Margaritaville! 
The Margarita Boys have performed for corporate functions throughout Florida and major theme parks.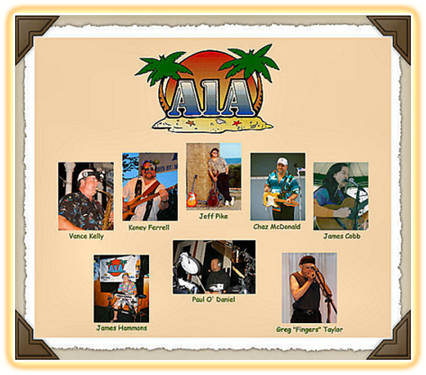 By 1989 Jeff Pike had developed an enormous following in his hometown of Atlanta, Ga. with his one-man tribute to Jimmy Buffett. The first of it's kind. In 1991 Jeff formed A1A and in 1992, after winning a Jimmy Buffett Sound Alike Contest for Jimmy Buffett's Margaritaville Records, Jeff Pike and A1A became The Official and Original Jimmy Buffett Tribute Show, now internationally renowned. As the first band ever to showcase a high-energy 4-hour concert composed of nothing except Buffett's best songs, spanning every era of his career, A1A became the only band personally sanctioned by Jimmy Buffett himself. While other bands have followed in A1A's wake and even cited them as their main inspiration, A1A remains the first and foremost Jimmy Buffett Tribute Show.

A1A has played many respected venues and shows across the country, including The MGM Grand and The Key Largo Hotel Casinos in Las Vegas; The Gulfport Grand Casino Event Center in Gulfport, Mississippi; The Summit in Houston, Texas; two very special July 4 and July 5 performances for our country at the largest American Naval Base in Yokosuka, Japan; Jimmy Buffett's Margaritaville Cafes in Key West and New Orleans; Sloppy Joe's in Miami, Orlando, Key West, Atlanta and Jacksonville; daily shows in Atlanta at the 1996 Olympics; Foxy's on Jost van Dyke; Carlos 'n' Charlie's in Cozumel; Sammy Hagar's Cabo Wabo Cantina in Cabo San Lucas, Mexico; The Green House in St. Martin; The Boatyardin Barbados; The Hotel Milan in Panama; The Maui Ocean Center in Maui, Hawaii; 7 years as the headline act at the now-legendary MOTM Annual Parrot Head Conventions in New Orleans and Key West, a variety of annual Caribbean Parrot Head Cruisesdating back to 1995; The Roxy Theater, The Cotton Club and Turner Field for The Atlanta Braves in Atlanta, Georgia; plus a long resume of concerts, corporate, festival and pro sporting events. (An added treat included here is that Jeff sings an astounding version of the National Anthem).

Over the years A1A has been joined onstage by several members of Jimmy Buffett's own Coral Reefer Band: harmonica master and now member of A1A, Greg "Fingers" Taylor; saxophonist & horn section leader, Amy Lee; guitarist, Peter Mayer; Music Director and keyboardist, Michael Utley and steel drum virtuoso, Robert Greenidge. Fingers and Amy Lee have both lent their talents to A1A's first two live CD's, the first CD produced by long time Coral Reefer Jim Mayer. Michael and Robert performed with A1A in front of the throngs of "parrot heads" at their annual convention in New Orleans and in Key West. A1A appeared in Jimmy's MTV Video "Fruitcakes" and Jeff's performance with Jimmy Buffett and The Coral Reefer Band in Atlanta in 1995 was used as a limited edition radio promotion for Jimmy's tour that year. Need more?
Jimmy's band mates and business associates regularly recommend A1A to clients looking for the next best act to Jimmy himself. What better references could you ask for?

The Islanders are a trio originally from Trinidad, the island of steel drums and Calypso music. With over 25 years of musical experience, the group has developed a unique sound that covers the traditional island favorites to standards with that distinct Caribbean rhythm.  Ranging from 3 to 6 pieces, the Islanders are also known as one of the best strolling ensembles in Central Florida. Choose the Islanders for top-class, quality music and entertainment.

Bring the islands to your poolside event with the cool, soothing sounds of "Hammerhead".  "Hammerhead" Steel Band is the only all-acoustic, stationary and marching steel drum band in Florida and perhaps the country or the world.  Synonymous with Florida is the tropical island sounds of their music, with music styles ranging from Reggae to Cha-Cha, Calypso, Soca, Pop, Soca/Jazz, Samba, and much more.  This versatile group has performed for numerous conventions, private parties and all of the major theme parks throughout Florida.